Word of mouth has been used since forever, as a strong tool in marketing strategies, in different forms such as recommendations, customer reviews, endorsements or testimonials.
On a deeper level, customer testimonials are proving the quality of your work, the seriousness of your brand and help the buyers make a purchasing decision based on previous experiences of other customers just like them. So why are testimonials still an unexplored territory?
Studies show that an increasing number of companies don't trust other marketing channels than the traditional word of mouth and even though they used other media's, the majority of their new clients came from other satisfied clients. Now we are looking at the traditional word of mouth, through the perspective of digitization – and testimonials are the digital word of mouth.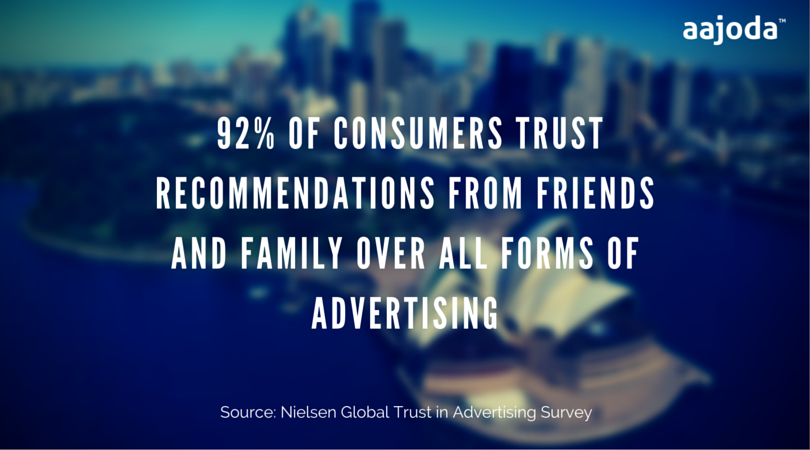 We all know that when consumers are searching for a product or service, they'll ask for recommendations from a neighbor, friend or a family member first, or they will search for them online. Because, the truth is, with so many companies today, how can you make sure you hire the right contractor, for example?
In a recent study, 64% of marketing executives indicated that they believe word of mouth is the most effective form of marketing. However, only 6% say they have mastered it.
If consumers trust in testimonials, reviews and other word of mouth tools, and the marketers believe they are effective, then why aren't marketers more focused on it?
Even though the importance of endorsements is incontestable for business growth, the process of collecting testimonials from your customers is usually not easy, and at most times, it can be difficult to get an answer back from them. But by using the right tools, you can even save time from other marketing activities.
The most important aspect is to give your customers something to talk about; great experience, products and good customer care. Then, focus on collecting that information and share it with the world.